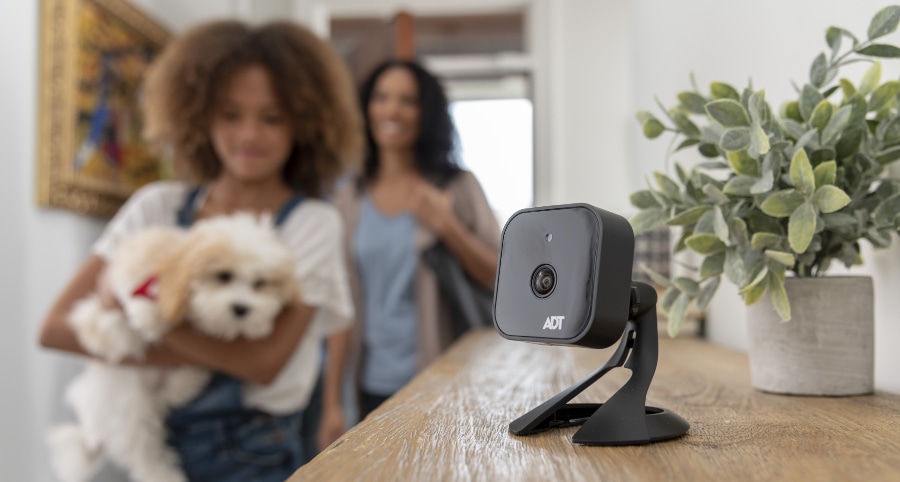 Where To Place Home Security Cameras In Alpharetta?
Where are the most effective locations to place your home security cameras in Alpharetta? Generally, there are three primary areas of your residence for video protection: your main entry, the outside perimeter, and key interior rooms. Even though your installation team can advise where you should begin, here are some helpful tips on where to place your home security cameras throughout your property.
Always Defend Your Main Entrance
Even though it may seem crazy that a criminal would attempt to just walk in primary entrance, 34% of invasions happen at the front door. You can also count package thieves among other risks to consider. A doorbell camera is perfect to handle these types of possibilities with an HD, wide angle lens.
Video doorbells are nice as you have the ability to chat with all guests who approach and press the button. With the help of your mobile application, like ADT Control, you may respond to every ring with two-direction audio and real-time footage and look like you're home. In the event someone attempts something nefarious, you will have your video doorbell instantly capture footage and deliver it to your mobile phone via a text notification.
Cover The Most Area With Your Exterior Cameras
Figuring out where to place home security cameras around your property is often a difficult undertaking. Thankfully, there are a few beneficial tips to make sure you're safeguarded appropriately.
Cameras at the corners of your Alpharetta house provide an impressive viewing angle, letting you see two segments of your yard.
Position underneath an overhang or straight into a piece of cladding or edging are ideal locations for security cameras as they will be somewhat obscured by the edge of your house.
On top of your garage, because the garage door is a more likely passageway for burglars than you may know!
Above a back porch or rear door -- or any entryway not in clear view from the road.
In each of these spots, be sure to trim away any overgrown plants or trees that could obscure the camera's view.
Tips To Enjoy The Highest Level of Performance From Your Interior Surveillance
You have a wider range of choices on where to place home security cameras inside your property in Alpharetta. But the additional flexibility results in there being additional aspects to think about:
Windows and Sunlight: Although it's wise to ensure your windows are closed and locked, the sunshine from a window can cast a glare on your video recording. Point the front of your camera away from any direct views of windows to circumvent this issue.
Take the High Road: Similar to an observation deck, a surveillance device located in a high place will produce a broader view. Consider putting your cameras at the top of bookcases or affixed to a corner or ceiling.
Prevent Access by Children and Pets: Your camera won't have the chance to protect you if anything happens to it. Install your security cameras in locations where little ones and house pets aren't able to interact with them. Consider mounting or another means of securing them to make sure they won't wobble if accidentally bumped.
Use Plants and Decor to Your Advantage: The greatest surveillance system won't do much good if you've got a decorative item or plant blocking the view. But it's important to note, interior decor and plant life also have the ability to conceal your surveillance installation. Just make sure they don't impede the view!
Have Secure24 Alarm Systems Install And Place Your Home Security Cameras
To ensure the proper installation of your home security cameras and other security equipment, enlist the experienced technicians at Secure24 Alarm Systems. Let us customize the right package for your entire property -- safeguarding all areas. Just call (678) 251-9195 or fill out the form on this page to arrange a consultation.
Communities Served Around Alpharetta By Secure24 Your Local ADT Authorized Dealer